Our Staff
Senior Pastor
We are currently in the process of searching for a senior pastor.  If you would like more information, please visit our Pastor Search page.
Youth Pastor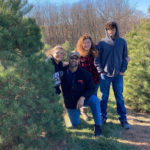 I am Pastor Dustin DeBoef, and together with my wonderful wife Dawn, we are truly blessed to lead the youth here at Cornerstone. We have two children, Dinah and Dawson. For the last 12 years, we have been serving as full-time missionaries to the Philippines. Through God's wonderful work we were able to start The Legacy Home Orphanage and Calvary Church of Barayong. At the end of 2019 we came to the states on an itineration tour that was supposed to last 9 months. Little did we know that God had other things in store. Through God's grace we were given the opportunity to serve here at Cornerstone in 2021.
Dawn and I recognize that the youth of today are under attack by the enemy. They face struggles that we would not have even imagined when we were their ages. There has never been a more important time to pour into our youth; to be there for them, and to face the challenges of the day together. Our church for tomorrow depends on our youth building a strong foundation and relationship with Christ today.
Contact Dusty at youth@cornerstonepella.org
Worship Coordinator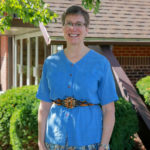 Barbara Boertje DeVries has been serving as our Worship Coordinator since September, 2015.  She and her husband Jeff DeVries feel blessed to worship with the congregation of Cornerstone.  Contact Barbara if you would like to be involved in the ministries of Adult Choir, Children's Choir, Praise Band, Instrumental Music, Scripture Reading, and/or other kinds of worship ministry!
Contact Barbara at worship@cornerstonepella.org
Secretaries
Ruth Van Hal has served as our church secretary for many years. She is an important part of our worship team and helps keep everything running smoothly. Ruth enjoys interacting with the congregation in her work. In her spare time, she enjoys baking, reading, and doing volunteer work.
Contact Ruth at secretary@cornerstonepella.org
Regina Vaverka joined the staff as assistant secretary in 2020. She enjoys her position as it gives her a chance to get to know and help many people in the church. When she isn't working, Regina enjoys spending time outside with her husband and kids, traveling, and trying new restaurants.
Contact Regina at rvaverka@cornerstonepella.org.
Custodians
Marilyn Vander Molen, with assistance of Robert Rus, is the custodian for Cornerstone. She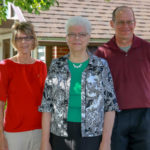 keeps busy every week cleaning our church facilities and making sure everything is ready for service. When not dusting or vacuuming, Marilyn enjoys spending time with her grand kids.