Our Staff
Pastor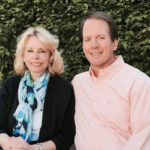 Pastor Paul Bradford began serving as the pastor at Pella II on August 15, 2018. Pastor Paul loves preaching, teaching, leadership, and spending time with the wonderful people at Pella II. Outside of his ministry at church, Pastor Paul enjoys reading, learning, and outdoor activities. More deeply, he loves studying and proclaiming God's Word, and seeing lives saved and transformed by the gospel. Pastor Paul's wife, Tammy, teaches private piano and voice lessons. She enjoys cooking, canning, flowers, singing, playing the piano, and her morning cup of coffee and quiet time with the Lord. Paul and Tammy also enjoy their weekly date night, and being with their four kids (three live in Los Angeles and one lives in Holland, MI).
Contact Pastor Paul at pastor@cornerstonepella.org.
Worship Coordinators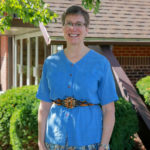 Barbara Boertje DeVries has been serving as our Worship Coordinator since September, 2015.  She and her husband Jeff DeVries feel blessed to worship with the congregation of Pella II.  Contact Barbara if you would like to be involved in the ministries of Adult Choir, Children's Choir, Praise Band, Instrumental Music, Scripture Reading, and/or other kinds of worship ministry!
Contact Barbara at worship@cornerstonepella.org.
Jon Golliet and his wife Lindsay and their three children began worshiping with us in 2017 and in 2020, Jon took of the role of part-time worship coordinator. Jon enjoys making each worship experience Spirit-filled and finding ways to draw people into worship.  Jon is employed at Champion Crane Services and loves playing games of all kinds during his free time.
Contact Jon at jgolliet@cornerstonepella.org.
Secretaries
Ruth Van Hal has served as our church secretary for many years. She is an important part of our worship team and helps keep everything running smoothly. Ruth enjoys interacting with the congregation in her work. In her spare time, she enjoys baking, reading, and doing volunteer work.
Contact Ruth at secretary@cornerstonepella.org
Regina Vaverka joined the staff as assistant secretary in 2020. She enjoys her position as it gives her a chance to get know and help many people in the church. When she isn't working, Regina enjoys spending time outside with her husband and kids, traveling, and trying new restaurants.
Contact Regina at info@cornerstonepella.org.
Custodians
Marilyn Vander Molen, with assistance of Robert Rus, is the custodian for Pella II. She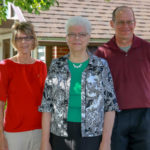 keeps busy every week cleaning our church facilities and making sure everything is ready for service. When not dusting or vacuuming, Marilyn enjoys spending time with her grand kids.